I have had my eye on Lily Collins for a while now and have grown a majorrr crush on the stars effortless chic style, putting her at the very top of my one to watch for 2011 list.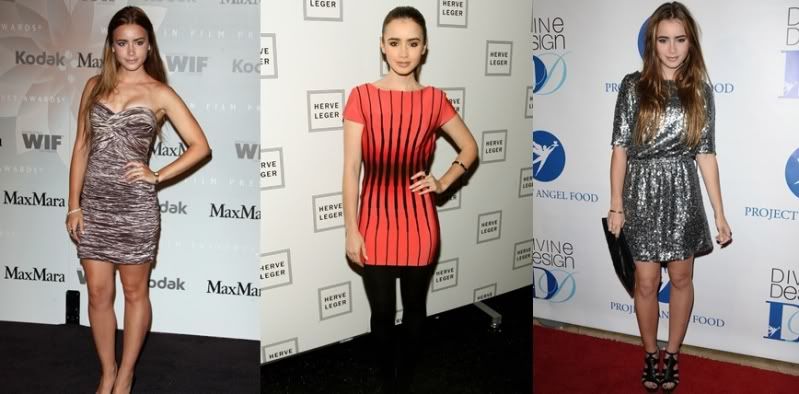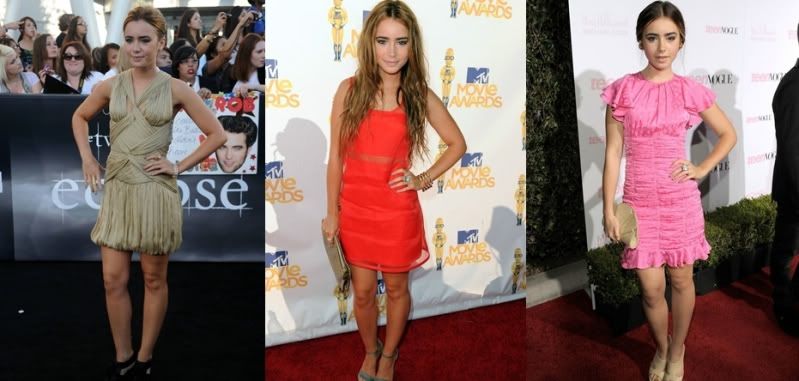 For anyone that's not fimilar with who she is, Lily Collins is the daughter of British Musician Phil Collins and is most known for her recent role in 2010's 'The Blind Side' starring alongside Sandra Bullock. This young starlet is definately one to envy, not only is she absolutely gorgeous she also has the brains to go with it. As a teenager Lily wrote columns for several fashion magazines including Seventeen, Elle girl, The Los Angeles Times and Teen Vogue, and is currently studying Broadcast Journalism at The University of Southern California.
Lily's style is well polished without looking like she has tried to hard, which is down to her naturally fresh faced appearance. Her ever changing hair colour is always kept toned down whether it's as her natural auborn locks or a more vibrant red the actress still manages to keep it extremely natural looking. Lily's elegant wardrobe consists of very earthy colours including brown,tan,orange and red tones, mixed with metallics which compliment her hair and pale complexion perfectly.
Not that i was already envious enough of Lily, this year she will once again be hitting the big screen staring alongside Taylor Lautner in 'Abduction' and also alongside Alex Pettyfer in 'The mortal Instruments,'...oh what a hard life she leads!
Lily is just one of my style crushes i have lined up for 2011.. who are yours?